Springfield Clinic believes we are our own community charged with caring for the communities we serve. To accomplish our mission of providing the highest quality health care to the people of central Illinois, we must build a community of caring in each of our service areas.
Our community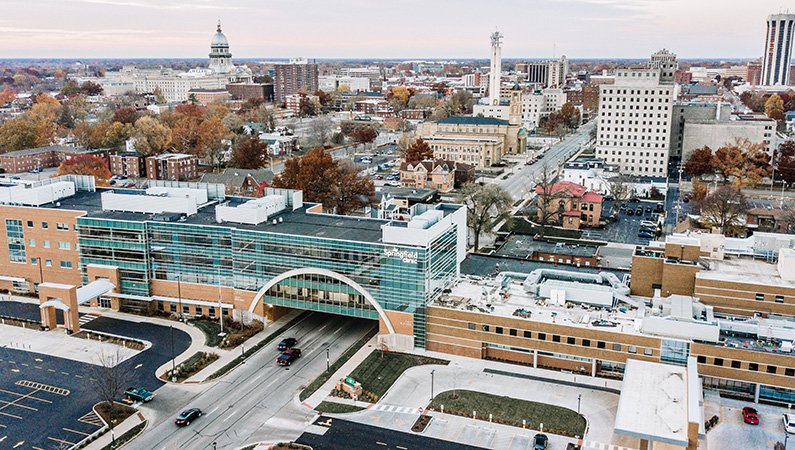 Founded in 1939 by five physician partners, Springfield Clinic was one of the first multispecialty medical clinics to form in downstate Illinois. Now, Springfield Clinic's 600+ physicians and advanced practitioners and more than 3,000 employees serve a population of approximately one million patients throughout the central Illinois region in 80 medical specialties and sub-specialties. Springfield Clinic physicians and advanced practitioners are committed to identifying and implementing cutting-edge, innovative solutions that improve overall patient health. We are known for delivering state-of-the-art-therapies for conditions that would traditionally require treatment in larger, more metropolitan medical centers.
Our community of caring includes a full scope of ancillary services, such as digital imaging centers, lab, physical therapy, counseling, audiology, an Optical Centre and dietetics & nutrition, as well as the area's first and largest freestanding Ambulatory Surgery & Endoscopy Center.
The communities we serve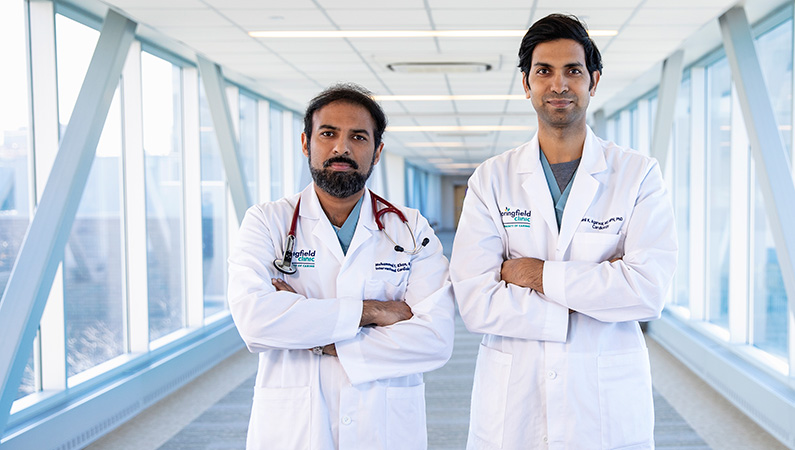 Springfield Clinic's primary care doctors in the Family Medicine, Internal Medicine and Pediatric Departments are available throughout more than 23 cities we serve in addition to Springfield. In most cases, specialty care is offered at our Springfield offices; however, many of our specialists travel to community outreach locations— Springfield Clinic offices, other physician practices and local hospitals—to provide their expertise through our robust outreach program.
Springfield Clinic patients enjoy around-the-clock care through TeleNurse, a team of registered nurses available to assist them by phone 24 hours a day, seven days a week. Patients can set up a free account with our [email protected] secure patient portal for to view their electronic health record, request prescription refills and communicate securely with their provider team for non-urgent questions about their care. All Springfield Clinic team members work together to ensure a differential patient experience by delivering high quality care in a compassionate, team-oriented approach from start to finish.